Julian
Mission Director
Julian was born in England and is the youngest of seven. He grew up as a missionary kid in Austria and returned to the UK in 1998. He is a trained in interior design and cabinet making. He has worked as a building site manager, and on a farm with livestock. Having become a Christian at the age of 12, Julian felt a strong calling on his life to enter full time Christian work. This led him to join London City Mission in 2002. Moving south, Julian headed up a homeless project, before starting work with the City Mission in August 2014. Julian is married with one child. He loves the countryside and dabbles with a few extreme sports. Julian is driven by a strong desire to see quality evangelism delivered in an excellent way.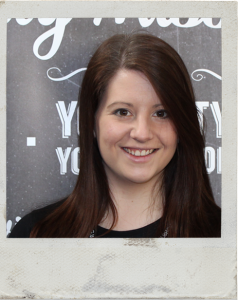 Becky
Office Manager
Becky joined the City Mission in August 2014 in a part-time role, that soon became a full-time role in December 2014. Her role involves managing the office, dealing with our accounts, organising our events, and much, much more! As well as the world of administration, Becky enjoys baking, and all aspects of performing and is currently taking courses in improvised comedy. Becky is happily married to Lloyd (read about him below).
Nicky
Fundraiser
In 2003, Nicky and her husband arrived in Brighton and Hove from South Africa where she grew up, to lead an Evangelical Church Plant. In addition to pastoral church leadership, Nicky has 7 years' business experience within the Finance and Legal sector.  She is passionate about social action, education, and humanitarian relief. In her free time, Nicky enjoys a variety of music genres, horse-riding and spending time with her family. One of her greatest personal achievements is completing the Brighton Marathon in 2012.
Lloyd
Media and Communications and Schools Team Member
Lloyd started working for the City Mission in March 2014, after a successful Christmas assembly tour where he played a Christmas tree! He was appointed to co-ordinate drama based lunch-time clubs, however, as the City Mission has grown, so has Lloyd's responsibilities. He now runs Media and Communications, whilst still remaining in the Schools team, where he inputs creative ideas for assemblies and assists with prayer spaces. Lloyd enjoys performing and watching sport. Alongside his role with the City Mission, he is able to combine both his passions with a position at Brighton and Hove Albion FC, but we won't tell you what he does, you will have to ask him about it!
Kerry
Schools Team Leader
Kerry grew up in Kent and moved to Surrey to pursue a career as Airline Cabin Crew, there, she met her husband and they have three teenage sons. Following a change of career to Christian Youth Work, Kerry qualified with a BA (Hons) in Youth Work and Theology from Oasis College London in 2012.Kerry loves community and enjoyed working with the Children and Young People, for the Anglican Church in Horley, and the Reigate Deanery in Surrey.  She joined the City Mission as Schools Team Leader having lead the ecumenical Schools Work in Horley for some years.  Excited about the challenge the role brings, Kerry hopes that by equipping and enabling others, more will want to support the school children of Brighton and Hove.
Nairne
Schools Team Member
Nairne was born and grew up in Sussex. She lives just outside of Eastbourne. Nairne studied drama and music at A-Level. She loves music and is a very gifted musician with the ability to play many different musical instruments. She has even written her own songs that have been performed, as part of a musical, in local schools. She is passionate about worship and is a worship leader in her church and at other Christian events. she loves drawing people into the presence of God.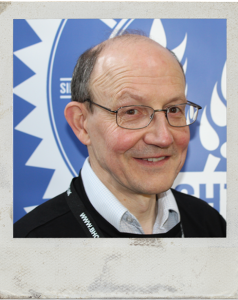 Tony
Food Bank Team Member
While living in Dorset, Tony was involved with the management of a large food bank, where  parcels were collected by agency workers on behalf of their clients. In February 2014, sometime after moving to Sussex, Tony joined the City Mission Food Bank team where the difference is the additional aspect of actually meeting the clients. With a desire to see clients progressing to better things', Tony now has opportunities to interview, share faith and pray for/with them. His other role with the team includes maintenance of the Food Bank stock levels through direct purchases and/or collected donations from supporting churches and organisations.
Simone
Food Bank Team Member
Simone grew up in Brighton. She initially worked for a large Fashion company in London, working in public relations. After which she gained several years' experience as a Mortgage Adviser/Financial Planner for a large Building Society in Hove. Simone is a mother of 3 children and a trained Health Therapist and Counsellor. She has worked pastorally in schools, working alongside vulnerable children. Simone's vision is to bring her life experience, combined with her working skills, to connect with people pastorally by showing empathy and encouraging their walk in their Christian faith. Simone enjoys long walks, writing poetry, and is working towards a Diploma in Nutrition. 

Beverley
Rest Homes Team Leader
Beverley has lived in Brighton most of her life. She is married with two adult daughters. She has worked in various occupations, book selling, teaching and recently she has worked with older people in sheltered housing. Since starting at the Mission in January she has enjoyed visiting rest homes and care homes in the area and has found sharing the Good News and worshiping with the residents a privilege and a joy. She enjoys reading, cooking, walking and works an allotment.